New cooling rooms in use
In the recent months we have been working hard on expanding the cooling capacity within our company. The new cooling chambers are ready now and already start to fill well with the new lily harvest. Thanks to this expansion we can now store 65,000 boxes in-house.
This means that we are now even better able to keep an eye on all our lots and to control the temperature during storage.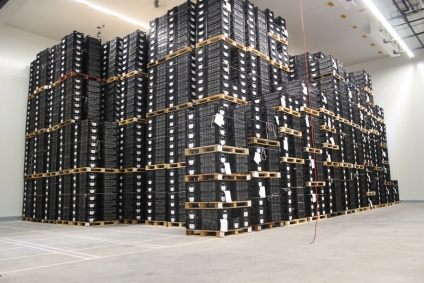 Wasching and Packing in full swing
Throughout the week both rinsing machines and both packing lines run full time to clean all incoming lots of lilies and pack them perfectly. Thanks to the latest modifications to both the rinsing machines and the packing lines, we can work even cleaner and more efficiently, from which certainly benefits the quality of the bulbs.